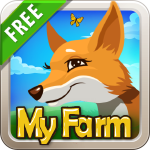 My Farm
My Farm is a multiplayer game where you can chat with thousands of other players every day. Make the grade in farming by developing yourself from inexperienced gardener with a small plot of land to prosperous farmer running dozens of factories.
Join MocoSpace and you'll be playing My Farm in no time!
By joining you accept the MocoSpace Terms of Service.
Already a member? Log In