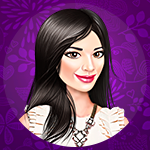 Fab Girls
Shopping, meeting friends in a cafe, visiting a beauty salon, a wonderful evening at a glamorous party... Is it a dream? No! All this is now at your disposal anytime and anywhere in Fab Girls!
Join MocoSpace and you'll be playing Fab Girls in no time!
By joining you accept the MocoSpace Terms of Service.
Already a member? Log In